Aaron Phillips, Yasmeen Hoosenally and Glen Gaetano are collaborating on creating a Camera Obscura installation inside the The Treadwell General Store (listed as Barlow's Store on the venue map).
Visitors are invited to come inside to watch the projection; a real time, sunlight dependent, verite film that references early painting and photography techniques, projection systems and modern day surveillance, whilst serving as a meditation on life on the Treadwell Road itself featuring the comings and goings of festival goers.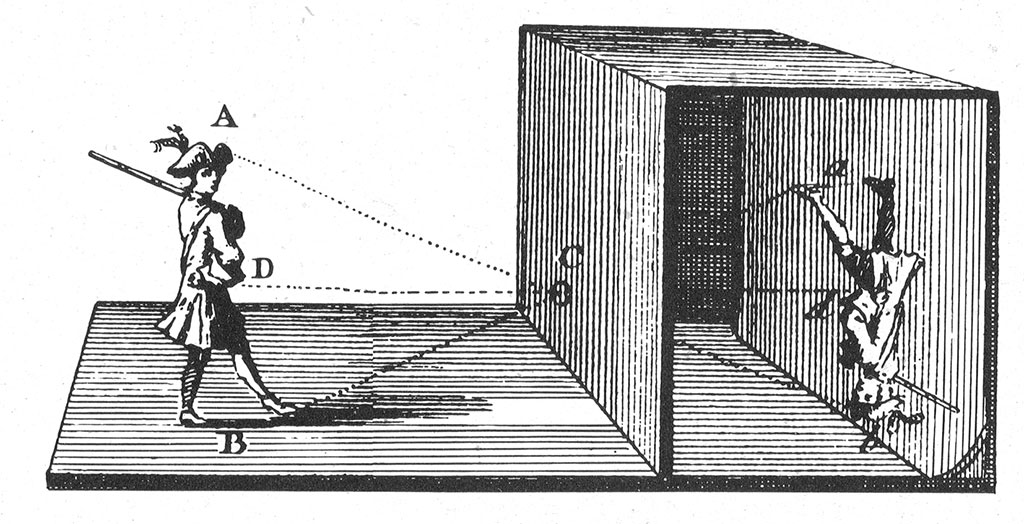 Also referred to as a pinhole image, a Camera Obscura is the natural optical phenomenon that occurs when an image of a scene on the other side of wall is projected through a small hole in that wall as a reversed and inverted image (left to right and upside down) on a surface opposite to the opening.
Aaron Phillips and Yasmeen Hoosenally live in NYC and have been coming to Treadwell for 25 years. They co-own Faraway Farm on the hill behind town. Aaron is a cinematographer and Yasmeen is a project manager. Glen Gaetano is their brother-in-law and co-owner of the Treadwell General Store along with Rachel Phillips. Glen is the studio manager at the Tree of Life Foundry in Andes.